Best Diving Cameras
Underwater photography has gained high popularity in these days. Thanks to the advancements in technology, waterproof cameras have made it possible to click amazing pictures even under the water. These compact cameras render full controls manually, high definition videos and capability of shooting in RAW. Here are the top 10 Best Diving Cameras that assist in clicking excellent photos underwater.
Canon WP-DC54
Canon WP-DC54 happens to be a 20.2 Mega Pixel, a pocket-sized camera that features 4x zoom lens. The camera also comes with an f1.8-2.8, 24 mm aperture. You can shoot in a continuous manner high definition 1080/60p and 6.5 fps videos. Along with 125-12800 ISO range, plus custom white balance, eight white balance, the camera comes with a removable flash diffuser. The internal flash of GX7 can be used along with the outward fibre-optic controlled strobe.
Olympus' Stylus Tough TG-4
Also known as Olympus PT-056, this camera is freezeproofing to -10C. This camera is known to be shockproof up to 1.2m and crushproof up to 100kg. The camera features a 4.5-18mm zoom lens which is similar to  25-100mm on a 35mm camera and 16 megapixel CMOS sensor. This camera is capable of recording HD videos at 1080p. Present, auto, and custom white balance settings can be availed in addition to leading rate of 5fps for prolonged stills.
 Panasonic Lumix LX100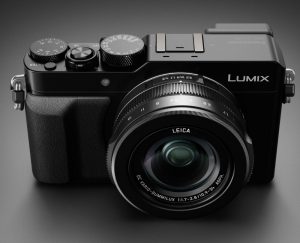 The Panasonic Lumix LX100 comes with 24-75mm, f1.7-2.8 zoom lens. The LX100 has an aluminum body and has an ISO range of 100-25600. The resolution of the camera is 13 MP along with a burst rate of 11 fps. The camera offers a video recording at 4K. It confers 1 4K stills function which aids in utilizing the varied aspect ratios which are not available in filming mode.  Depth-rated to 60 meters, the housing is known to support the different major functions of the camera. It is known to come with a quick-release handle for removal and attachment of accessory arms, tray, etc.
Olympus OMD-EM10 II
The Olympus OMD-EM10 II comes with an excellent, retro-looking full metal body. Some of the extensive features of this camera are inclusive of 5-axis image stabilization, 16megapixel, 8.5 frames-per-second and 4/3" MOS sensor. The EM10 II is known to have compatibility with more than forty Micro Four Thirds lenses. The compact housing comes with focus control knob, rubberised zoom, dual fiber optic sync ports, single rotating housing lock, shutter release extension.
Panasonic Lumix
The Lumix DMC-GH4 comes with a strong body comprised of magnesium-alloy. It comes with a sensor of 16.05-MP in addition to 4K video capability of high professionalism, luminance control, zebra settings, focus peaking, etc. The camera is known to feature a settings of trio custom white balance, five white balance, bursting rate of 12 fps. The aluminum is tailored for fitting the compact camera. The housing imparts total access to the features with the aid of push pins.
These cameras are designed for photographers who are willing to click underwater photos of excellent quality. They are highly preferred for advanced enthusiasts and professional divers who want to bring out the best underwater pictures.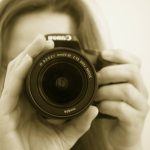 Nikon Inc. is a large company that engages in various specializations in imagery, equipments used in precision, as well as other instruments. The zeal of Nikon to provide products that satisfy the expectations of clients is already bearing fruits.